Browse Planning Jobs - New South Wales
Location:

Sydney CBD, New South Wales, Australia
Posted:

2017-08-10
Advertiser:

City Of Sydney

- 701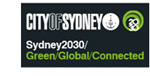 Salary: AUD 87,148.00 Per Annum Plus Superannuation (For The Full-Time Positions)
Permanent position, Full Time
The City of Sydney is committed to excellence in all our planning/development decisions and the design of the buildings and facilities we provide to our ratepayers and the wider community. To meet this challenge we are seeking highly skilled and motivated Planners to join our Planning Assessments team, to assess and resolve complex planning, urban design and heritage issues.
Location:

Sydney CBD, New South Wales, Australia
Posted:

2017-08-10
Advertiser:

City Of Sydney

- 402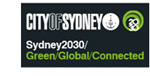 115,588.00 per annum plus Superannuation (for the full-time position)
Permanent position, full time
Option to work under a 19 day month arrangement
The City of Sydney is one of the world's most spectacular cities. Every year, another $3 billion pours into its evolution. We are guided by our Sustainable Sydney 2030 strategy and have ambitious goals in transforming Sydney.
Here's what arrives in your inbox when you subscribe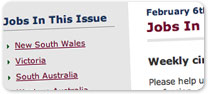 OR