Strategic Planner and Urban Designer - Open Space
Location:

Werribee, Victoria, Australia
Posted:

2019-02-27
Advertiser:

Wyndham City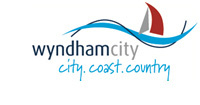 Bring your innovation and creativity into the open spaces of Wyndham
Permanent role with flexible hours, Werribee-based
Salary from $96,576 plus super and RDO
About us
We are Wyndham, one of Australia's fastest growing and most diverse cities.
We are hard at work designing the precincts, building the infrastructure, developing the policies and delivering the programs that will ensure Wyndham is prepared to welcome over 200,000 new residents to the region by 2040.
Be part of something more.
About the role
Reporting to the Coordinator City Design, the Strategic Planner and Urban Designer - Open Space will play a key role in the strategic planning and urban design of our community and provide accessible and well-connected spaces which support social interaction, health and wellbeing, and protection of our natural and cultural environment.
You will deliver
The management and coordination of open space planning projects using highly developed professional and analytical skills in assessment, prioritisation, and resource allocation
A diverse range of open spaces in urban areas, town centres, and growth areas offering a variety of leisure and recreation experiences which meet the community's needs and encourage increased physical activity
Protected spaces which our community can be proud of and which reflect our natural and cultural assets
Collaboration with a range of stakeholders across Council, Government, and the community
Strategic expertise and advice on city-wide spatial visions, urban design frameworks, and plans
You will bring
Tertiary qualification in urban design, town planning, landscape architecture or related field
A comprehensive knowledge of research, planning methods, urban planning schemes and principles
Sound principles in strategic thinking with a passion for innovation and creativity
Demonstrable communication skills and ability to facilitate public and group meetings
Extensive hands-on experience in local government or private practice will be highly regarded
A positive, curious and flexible attitude
Why join us?
It's an exciting time to join Wyndham. We are transforming into an agile, resilient and customer-centric workplace and the opportunities to grow with us are endless.
We believe our people are our greatest and most valued asset. This is why we are focused on building a constructive culture that empowers every person to do their best work. Flexibility is built right into our DNA and we are committed to creating and cultivating an inclusive workplace that celebrates a diverse workforce.
Some of our other great benefits include:
Unrivalled growth potential and development opportunities
Real opportunities to help shape the future of Melbourne's west
A day off to volunteer and give back to your own community
Health and wellbeing initiatives and access to discounted private health insurance
Flexible work arrangements and generous leave entitlements
So, are you ready for something more?
What's next?
For a confidential discussion, please contact Phillip Loone, Coordinator City Design, on 0418 125 402.
Successful applicant will be appointed as a Principal Strategic Planner and Urban Designer – Open Space.
Please note that applications must address the Key Selection Criteria as outlined in the Position Description.
Applications will be accepted until midnight Wednesday 13 March 2019.
To submit your application, click APPLY.
Wyndham City Council is proud to be an equal opportunity employer, committed to creating safe and inclusive environments where everyone can grow and succeed.