Customer Service/Fast Track Planning Officer
Location:

Colac, Victoria, Australia
Posted:

2017-08-03
Advertiser:

Colac Otway Shire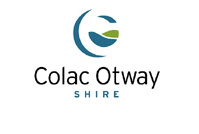 Permanent Full Time
Located in Victoria's south-west, the Colac Otway Shire is diverse and beautiful, with volcanic lakes, craters and plains in the north; hinterland forests of the Otway Ranges running through the centre; and the Great Ocean Road coastline in the south. The lush rainforest and internationally recognised waterways and Great Ocean Road coastline all make Colac Otway Shire a place people want to live, work and visit. The region is widely regarded as one of the most picturesque municipalities in Victoria.
Colac is the key industrial, commercial and service centre for the shire and is situated on the southern shoreline of Lake Colac, on the Princes Highway, 138 km south-west of Melbourne. Apollo Bay is the other major urban centre in the shire.
Council is seeking an enthusiastic person to fill a customer focused role within Council's statutory planning team.
The successful candidate will respond to planning related customer enquiries and play a critical role in further developing a strong customer focus across the Planning team. The position will also be responsible for the assessment of more straightforward planning applications through a fast track approval process, as well as other statutory planning functions.
You will have high level communication and customer service skills, as well as the motivation to develop your skills as a planning officer.
Applications closing on 18 August 2017, 04:00 PM